Dashboard
Many employee resources are behind a login in the employee dashboard.  To access dashboard, go to dashboard.chemeketa.edu or click the button below.  You'll need your Chemeketa network username and password to log in, which may be different from your gmail and other logins.
If you need assistance with your login information, please contact the IT Help Desk at 503.399.7899 or in building 9, room 129 on the Salem Campus.
Starting July 19, all Zoom meetings will require either a Meeting Password or Waiting Room enabled.  Zoom will enable a Waiting Room for your meetings if neither is enabled. Select one of the following options when scheduling your meetings. Meeting Passwords Select...
read more
By Kaitlin Lucas, Heather Mariger, and Bill Hamlin At the end of spring term, the Center for Academic Innovation (CAI) sent out a blast survey to Chemeketa faculty to capture information about your experience moving to remote teaching. We appreciate the time you took...
read more
Podcast: Hub Talk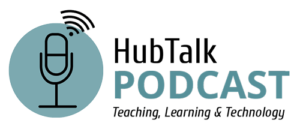 Hub Talk is a Ed Tech podcast hosted by the Center for Academic Innovation at Chemeketa Community College. Conversations touch on accessibility, emerging technology, pedagogy, and other topics relevant to teaching and learning.