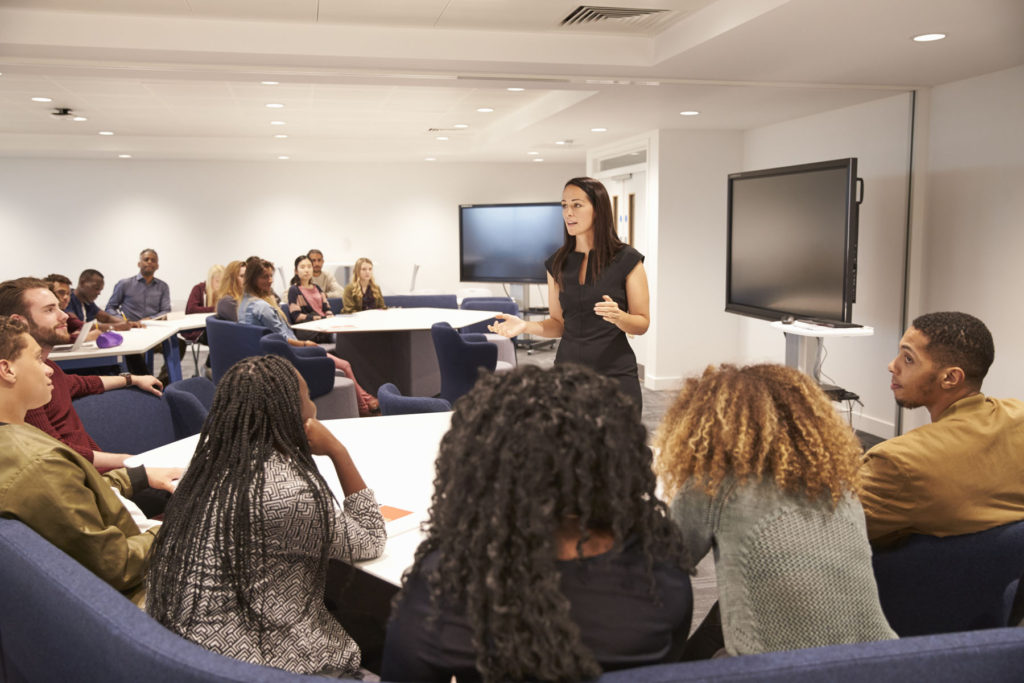 We offer various scheduled trainings and workshops each term, as well as trainings by appointment or drop-on at the Tech Hub.  This includes:
Individual training for online learning, multimedia production, and other instructional technology.
Individual or group training in using eLearn, Chemeketa's Learning Management System (Blackboard 9.1).
DPR – Difference Power and Responsibility Training
Customized trainings for small groups or departments.
Short workshops: A regular schedule of workshops on instructional technology and pedagogy offered by the Tech Hub.
Intensive courses: The Hybrid Workshop and eLearn Institute offer comprehensive training over several weeks.
Events Search and Views Navigation
March 2020
April 2020
CRN 78065 Register at My Chemeketa This workshop accompanies the hybrid course development process. The emphasis is on pedagogy and methodology of hybrid instruction and less on technology or eLearn tools. You will examine course design practices for online and classroom instruction to prepare you for teaching a hybrid course at Chemeketa. This workshop begins the third week of the term. Quarterly CRNs Summer: 14720 Fall: 42036 Winter: 58958 Spring: 78065 Please note: Registration timelines for faculty workshops will coincide…
Find out more »
June 2020
+ Export Events
Invisable
eLearn Tool Training
This self-paced training provides an overview of Blackboard  (a.k.a., eLearn), and introduces the interface, layout, settings, and tools within.
Learner-Centered Outcomes
Setting up the course homepage
Creating & organizing course content
Working with assessments, assignments, discussions, and rubrics
Use the Grade Center
Set release criteria and facilitate communication
This module is offered entirely online and is self-paced. Expect to spend 2 – 4 hours to work on the content. Because of the format for this workshop, registration will be open anytime through the end-date of each term.
eLearn Institute
Ready yourself for teaching online
New to online teaching? This workshop will help you prepare! Learn how to design, facilitate and assess online instruction to provide a quality learning experience for online students.
This online workshop focuses on the pedagogy of online learning and prepares instructors to develop and shape instruction for an online course at Chemeketa. It addresses online course design, development, and related issues. The activities support course development that is aligned with established best practices as exemplified by the Chemeketa Quality Online Instruction initiative (QOI) and Quality Matters standards.
Learner-Centered Outcomes
Workshop activities will allow you to develop and demonstrate the skills necessary to:
Design and structure course materials, instructional activities, and assessments to meet Quality Online Instruction (QOI) guidelines and the adopted course outcomes.
Shape, manage and sustain student interaction and engagement.
Employ a variety of strategies to assess learning and support achievement.
Explore emerging technology and various types of media to support instruction.
Engage in personal reflection and evaluation
NOTE: Completion of this course is required of faculty accepting an assignment to teach an online course at Chemeketa Community College. This course needs to be taken the term prior to delivery of the online course. This workshop is entirely online with no required on-campus participation.
Hybrid Course Development Training
Prepare yourself for teaching blended and hybrid courses
This workshop accompanies your work in the hybrid course development process. The emphasis is on pedagogy and methodology of hybrid instruction, rather on the specific technology or eLearn system tools.  You will examine the instructional design practices for both online and classroom instruction to prepare you for developing and teaching a hybrid course at Chemeketa.
This workshop includes one individual consultation meeting with a Tech Hub faculty member and as many subsequent meetings as are needed.
Note: Completion of this process is required of faculty accepting an assignment to teach a hybrid course for Chemeketa Community College during the term prior to launching the hybrid course.
DPR - Difference, Power and Responsibility
A Difference, Power, and Responsibility (DPR) course provides a framework within which students develop a critical consciousness of issues of difference and power in the United States in order to participate responsibly within a democratic society. General education credit courses with this designation fulfill the cultural literacy requirement of the Associate Arts Transfer (AAOT) degree. However, all programs and college degrees are enriched through the embedding of DPR in the curricula leading to the fulfillment of the college's strategic intent.
See the following documents for more info:
Join us at the Tech Fair this fall and take a trip Back to the Future. We have some fun things planned for this event so be sure to save the date! Date: Wed, Sept. 11th - 1:30 to 3:30 pm Location: Bldg 9, 1st Floor Salem Campus The Academic Technology Fair celebrates...
read more
By: Beth Hale and Heather Mariger We are often asked, what is the difference between Accessibility, Accommodations, Universal Design and Universal Design for Learning (UDL). They are certainly related, but the distinctions are quite important.  Accessibility focuses...
read more
Podcast: Hub Talk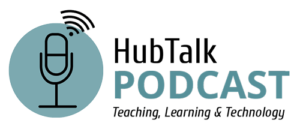 Hub Talk is a Ed Tech podcast hosted by the Center for Academic Innovation at Chemeketa Community College. Conversations touch on accessibility, emerging technology, pedagogy, and other topics relevant to teaching and learning.