Tables in Canvas eLearn
Creating Accessible Tables in eLearn
Tables are a great way to organize and share data. However, without proper headings, a person using a screen reader can lose track of where they are in a table. Adding table headers can help those using screen readers know where they are.
 Reminders: 
Use tables for data only – never use tables for page layout.
Try to avoid spanning or merging table cells.
Don't leave blank cells.
Be aware of contrast when shading cell backgrounds.
How to add Table Headers
You can quickly and easily add headers to your table using the Canvas accessibility checker (see Canvas Accessibility Checker).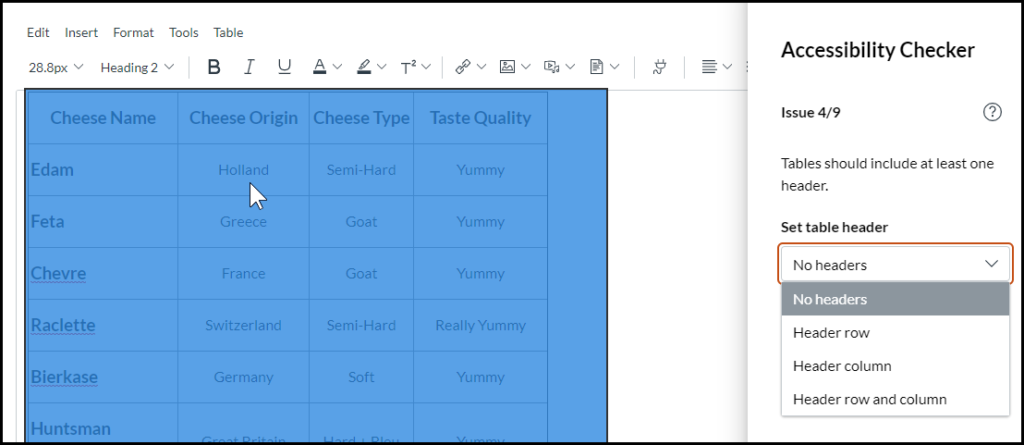 You can also add row (and/or column) headers manually:
Highlight your header row

Select the the table pull-down icon from the rich text editor

Select row (or column)

Select Row (column) properties

Select Header from the 

Row (column) Type

 pull down in the box that will appear over the page.

Select save