Ally Alternative Formats​
We are pleased to introduce a new tool to help promote inclusive design at Chemeketa. The  Ally Accessibility Tool is now a part of your course shell.
One of the features of the tool is the ability to generate alternative formats for many of your documents. This ability to choose a format not only makes it easier for individuals with disabilities to access with assistive technologies (such as a screen reader or brailler), it also provides support for you, allowing you to "read" materials in a way that best suits your learning preferences and needs. It can even translate the document into different languages.
How does it work?
If you would like to try out any of these alternate formats, simply click the "Alternative Format" icon (

) next to the file you want to download.

The program will then popup a dialogue box with the different options for alternative file types. Select the file type you want to generate and click the download button.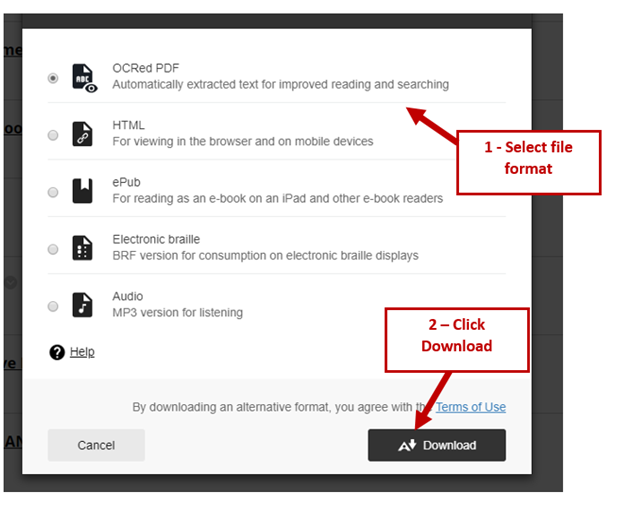 Note: The file is generated when you click download so it may take some time depending on the complexity of the original file and the type of file that you want to create. Please be patient while it creates the new format.