Exploring VR Classroom Technology
April 12 @ 2:30 pm

-

3:30 pm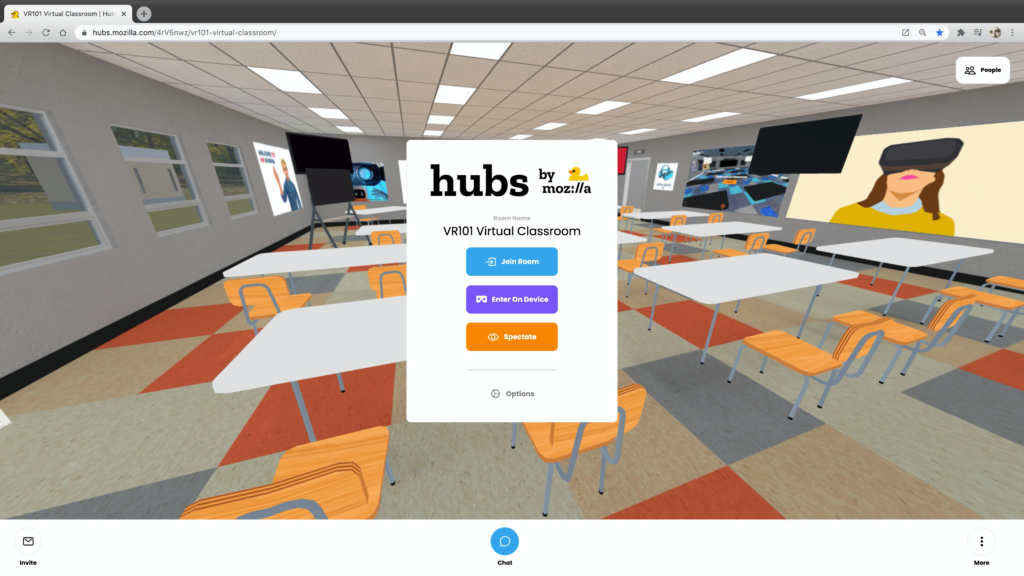 CRN: 77043
Term: Spring 2021 (register at My Chemeketa)
Zoom Meeting: https://chemeketa.zoom.us/j/93362200688
Join us in a virtual exploration of Hubs by Mozilla. Together we will explore this virtual environment where students can meet and collaborate in 3D using a computer, smartphone or VR Headset. Share your computer screen, interact with 3D models, draw on a whiteboard, and communicate with others using voice and chat. Hubs is extremely user friendly. Join us for a fun and interactive experience as we introduce you to Hubs by Mozilla.
Session participants can view the Getting Started with Hubs by Mozilla instructions to get familiar with the controls and settings.
Session Audience:
This is a beginner level workshop where we introduce instructors to Hubs by Mozilla for creating an immersive learning experience. Hubs can be used for office hours, study groups, group discussions, or even conducting class outside the usual Zoom. This session can apply to any academic or career technical discipline.
Session Outcomes:
Understand key concepts for educators about Immersive Environments
Create a virtual classroom in Hubs
Gain basic skills for interacting with others in Hubs
Come away with with key resources for getting started and further exploration of Immersive Environments for educators