Syllabus Templates, Samples and Checklist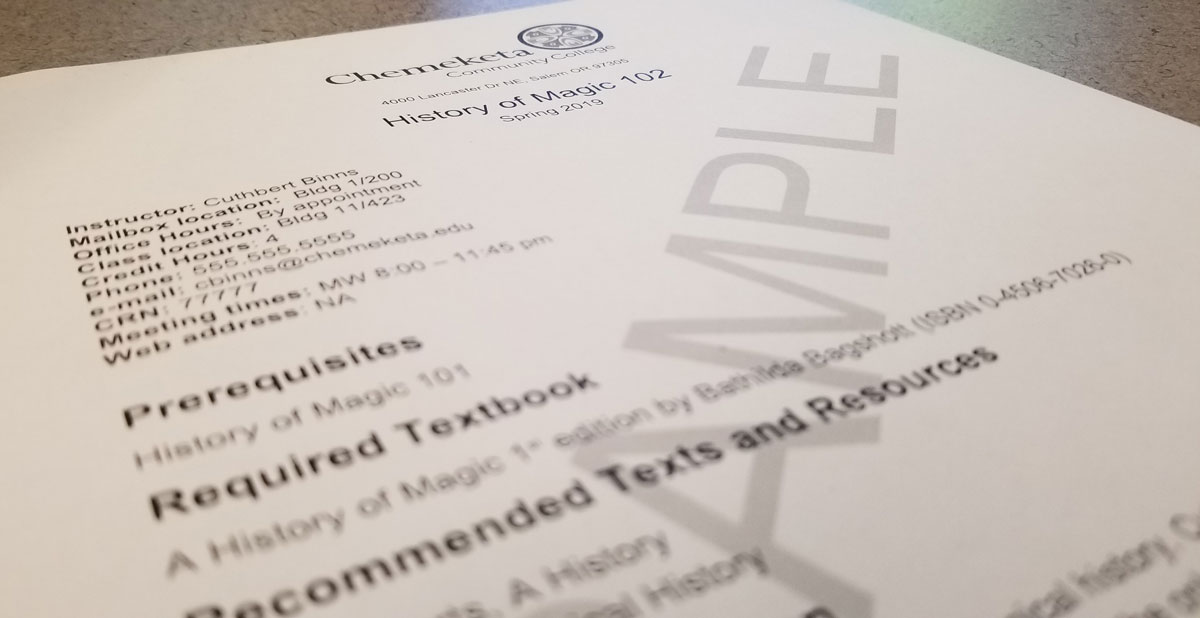 Here you'll find a syllabus checklist that includes all the information you should include in your own syllabi, syllabus templates for various teaching modalities, and example syllabi for fictional courses.  All files on this page are Word Documents for easy editing.
This information was last updated Summer 2019.
Syllabus Checklist
The syllabus checklist includes all of the items that are required in your syllabus, as well as recommended and optional items.
Syllabus Templates and Samples
Face to Face Classes
Hybrid Classes
Online Classes
Dashboard
Many employee resources are behind a login in the employee dashboard.  To access dashboard, go to dashboard.chemeketa.edu or click the button below.  You'll need your Chemeketa network username and password to log in, which may be different from your gmail and other logins.
If you need assistance with your login information, please contact the IT Help Desk at 503.399.7899 or in building 9, room 129 on the Salem Campus.
Join us at the Tech Fair this fall and take a trip Back to the Future. We have some fun things planned for this event so be sure to save the date! Date: Wed, Sept. 11th - 1:30 to 3:30 pm Location: Bldg 9, 1st Floor Salem Campus The Academic Technology Fair celebrates...
read more
Dogfooding – I'd never heard of this term and wasn't too surprised to find a full explanation when I googled the word. Officially – it's eating your own dog food or using your own product. Organizations use this practice to test their products (often software...
read more
Podcast: Hub Talk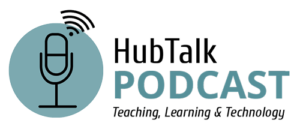 Hub Talk is a Ed Tech podcast hosted by the Center for Academic Innovation at Chemeketa Community College. Conversations touch on accessibility, emerging technology, pedagogy, and other topics relevant to teaching and learning.