We are excited to announce our new eLearn system, Canvas! Below is information regarding the upcoming eLearn migration from Blackboard.
Starting summer term 2020, all eLearn courses will be taught using the Canvas system.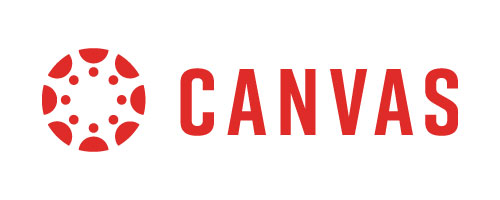 Access to Canvas
Instructors can access the Canvas eLearn system at: https://chemeketa.instructure.com. Login using your Chemeketa Single Sign On username and password.
Training & Support
While training is not required, we encourage all instructors to participate.
Canvas for Instructors – Online Course
All instructors have been enrolled in the Canvas for Instructors online course. This course is designed to help all instructors learn Canvas.
There are three learning pathways in this course:
Canvas Essentials – all instructors using Canvas should complete this pathway.
Canvas Mastery – instructors using Canvas with Hybrid and Online courses should complete this pathway.
Canvas Exemplary – this learning pathway is optional and will become available Summer 2020.
Each instructor also has access to a blank Canvas course to practice their skills.
Additional Training
Instructors can also choose from a variety of training and support opportunities available:
In Person – attend a workshop on campus
Zoom – attend an online webinar
Drop-in – attend an open lab session in the Tech Hub
Schedule a private or group consultation with Tech Hub Faculty
View the Canvas Training Schedule for more detailed information.
Faculty Compensation for Training
Full-time faculty are expected to complete Canvas training and course development within their contract and unused non-teaching days for winter and spring term.
Part-time faculty will be compensated for the completion of training activities:
PT faculty teaching classroom-based courses will be compensated (4 hours total) for completing the Canvas Essentials pathway.
PT faculty teaching online and hybrid courses will be compensated (12 hours total) for completing both the Canvas Essentials and Canvas Mastery pathway.
Faculty completion of training will be tracked automatically. For questions about Part-time faculty compensation, please contact judy.allen@chemeketa.edu in the Center for Academic Innovation.
Blackboard Course Migration
The college will copy courses in bulk from Blackboard to Canvas for instructors.
Summer/Fall 2019 courses will be transferred toward the end of winter term. Instructors will receive a follow up email when their courses become available in Canvas.
Winter/Spring 2020 courses will be transferred at the end of spring term.
eLearn Development Shells will all be transferred after Feb 24, 2020.
Instructors will have additional options to manually transfer their courses and content.
NOTE: Instructor access to Blackboard will end on Dec 31, 2020.
Funding Opportunities
There are funding opportunities for instructors to develop Program Template Courses and Master Course Shells.
Visit the Canvas Development Funding page for more information.
Important Dates
Below are some key dates for instructors to consider:
February 24, 2020 –

Instructor access to Canvas
Online, Self-Paced Training available – Canvas for Instructors

Spring Term

Instructor Training with Canvas continues

Summer Term

Student access to Canvas begins on June 18th
All courses taught on Canvas

December 31, 2020

Instructor access to Blackboard ends
Deadline for Canvas Development Funding applications
Questions
The LMS migration is sponsored by the Technology Governance Committee and led by the Center for Academic Innovation. Any questions regarding the LMS migration can be directed to the Center for Academic Innovation.