Program-Level Student Learning Outcomes and Assessments
Every academic area at Chemeketa has chosen program-level student learning outcomes and assessments. The outcomes describe what the program/discipline intends to teach; the assessments help determine to what extent the students are learning.
Program faculty have documented this work in their Assessment Plan, created during their Program Reviews and amended as needed. On a quarterly basis, they report their assessment results in Google Forms, and they describe assessment activities in Annual Plans.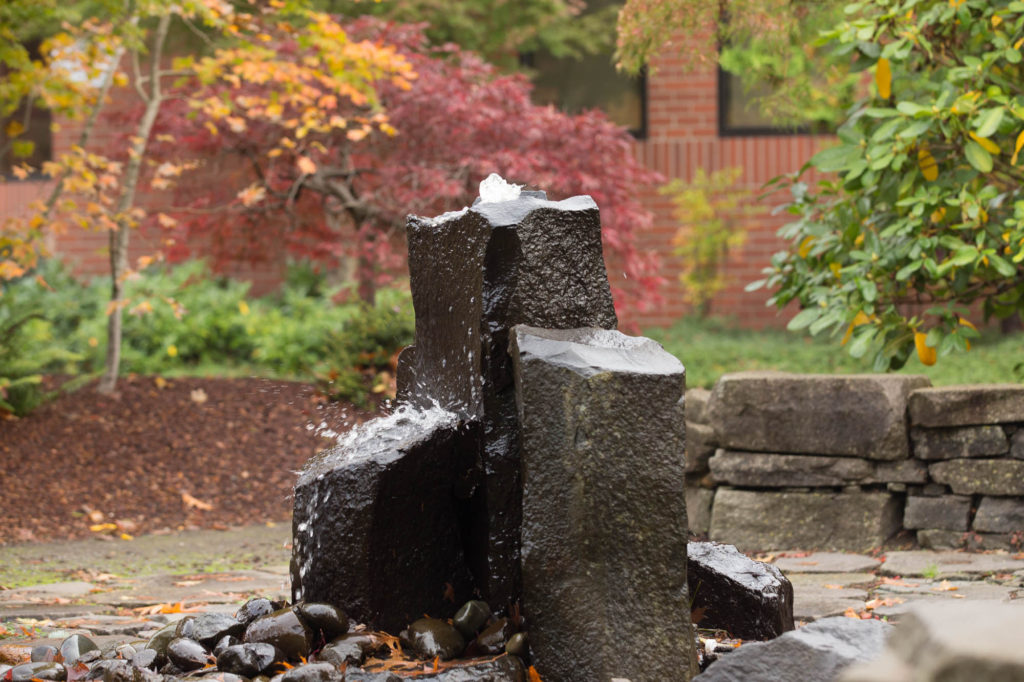 In 2019-20, deans asked faculty to complete outcome mapping templates to verify the learning outcome statements are guiding their programs/disciplines, indicate how their courses build towards these outcomes, and identify how they assess course outcomes.
Chemeketa has emphasized outcomes and assessments in response to best practices in higher education and accreditation standards. Our new accreditation standards, effective January 2020, place even greater importance on this work. Accreditation standards require we not only document widespread assessment but also demonstrate how we use results to improve student learning.
At the same time, we have been seeking to respond to widespread faculty feedback regarding assessment at the college and take advantage of capabilities newly available to us in Canvas.
Our revised college-wide assessment guidelines and process responds to all these factors, and will be both easier to use and more useful to programs and individual faculty members:
Integrate outcomes assessment reporting into course shells, eliminating the need to report assessment results in forms separate from where faculty grade. Canvas allows for this.
Make results easily available for faculty to review and discuss within their program/discipline to inform teaching and learning decisions. Canvas also allows for this.
Move our college focus from documenting assessment to supporting useful and meaningful assessment that helps with faculty teaching and learning decisions.
Over the last six months we've researched effective assessment approaches at other institutions and have been working with a faculty team to plan how to move into this better place with assessment.
With that in mind, we are updating the college's guidelines regarding assessment, replacing the college's current assessment guidelines for instructional areas posted on Dashboard.
REVISED ASSESSMENT GUIDELINES 8/24/20
The purpose of this document is to outline academic areas' responsibilities regarding learning outcomes assessment. Outcomes assessment is an important part of the college's overall continuous improvement effort, and specific accreditation obligations are connected to it.  
Every academic area is responsible for planning and engaging in discipline/program-level student learning outcomes assessment. That includes: 
maintaining course- and program/discipline-level learning outcomes statements that articulate intended learning 
planning and conducting a meaningful approach to assessment of these outcomes 
reviewing the results of these assessments with their program/discipline colleagues, and 
making and documenting adjustments to instruction/structures in response to those results.
Faculty in an academic area may agree to use virtually any method of assessment that authentically captures students' demonstration of learning. The goal is to gauge the extent to which students are achieving intended learning in the program/discipline, and to use that information to make adjustments to best support student learning.
Required elements:
CONTINUING EXPECTATION: Measure achievement of PROGRAM-level outcomes by means of one or more assessments, within one or more courses or through external assessments.

To be implemented into Canvas no later than the end of Fall 2020.

NEW EXPECTATION: Measure achievement of all COURSE-level outcomes in at least one entry-level or low-pass course in your program/discipline.  Academic areas could assess the same course each year or cycle through different courses.

To be implemented into Canvas no later than the end of Fall 2020.

NEW EXPECTATION: On at least an annual basis, program/discipline faculty collectively review and discuss assessment results, plan adjustments responding to the results, review results of those adjustments, and document that work.  Programs will begin discussing their assessment planning progress and any initial results during Spring Inservice scheduled in April 2021.

Initial review/documentation to be completed no later than Fall 2021.

NEW EXPECTATION: However a program/discipline chooses to assess its program outcomes throughout each academic year, all program outcomes do not need to be assessed every year. Every program outcome must be assessed at least every three years.

Develop a three-year assessment cycle for your program/discipline, to be added to your Assessment Plan by June 2021.
What I need to do for Fall 2020?
Ok! No later than end of Fall Term 2020:
Program-Level Outcomes Assessment: Integrate your program/discipline's current program-level student learning outcomes and assessments into Canvas. This must be completed by the end of Fall 2020; areas are welcome to begin assessing this fall if they prefer. Use the program-level outcomes that have already been loaded for you. Your work will be to develop assessment rubrics and link them to assessments. Contact the Tech Hub staff for Canvas support; contact the Academic Effectiveness office with any outcome revisions or corrections.
Course-Level Outcomes Assessment: Select at least ONE course for your program/discipline to conduct, across sections, COURSE level student learning outcomes assessment. This must be completed by the end of fall term; areas are welcome to begin assessing this fall if they prefer. Select either an entry level or low-pass course. Develop assessments that would allow you to be able to compare results across sections and discuss those results as a program in order to plan adjustments to curriculum. In most cases, this will simply entail linking outcomes to tests or assignments that have already been established within the course curriculum. Contact Academic Effectiveness to let us know which course(s) you would like to use, and then use the course-level outcomes that we pre-load for you.
Student assessment should begin no later than winter term (or the next term that course is taught).
What's in a Name: Outcomes? Goals? Objectives?
To align with language used in Canvas and in the NWCCU accreditation standards, going forward, statements of student learning that are guiding program-level student learning assessment will be called Program Outcomes.
Programs/disciplines are welcome to use as their Program Outcomes whichever statements they determine to be the best articulations of the learning they intend for their students (see below for caveat for AAOT programs/disciplines). These may be statements developed during program reviews, language previously termed "Goals" or "Objectives," or the statewide AAOT outcomes. As a program/discipline, whatever you choose is perfectly fine. We just need to know what statements you want to use to guide your assessment process as your Program Outcomes so we can load them into Canvas to enable program/discipline review of assessment results.
If your program/discipline would like to change or revise your Program Outcomes, contact the Academic Effectiveness office and we can get that done for you.
What do we do about AAOT Outcomes?
The state-developed Associate of Arts/Oregon Transfer (AAOT) degree Outcomes serve as program learning outcomes for all Oregon community colleges. At this time, if your program/discipline is part of the AAOT, your program learning outcomes statements must either BE or they must ALIGN with these AAOT outcomes. However, you are not limited to using only these outcomes; you may also create additional, unrelated program outcomes.
What if we haven't rolled out/are changing our Program Outcomes Assessment?
Your area's current Program Outcome Assessment activities must be fully integrated into Canvas by the end of Fall Term 2020. Plan to begin student assessment no later than winter term (or the next term that course is taught). Changes in how you approach program assessment are absolutely fine and are an expected part of the continuous improvement process. However, do not pause assessment activities while developing new outcomes. Document what you are doing and we will update your Assessment Plan.
Can we get disaggregated results?
The faculty we have been working with this summer are interested in being able to review assessment results by student demographic groups. Although this capability is not part of Canvas, we can get you that information. Please submit requests for this information to Academic Effectiveness. We can combine assessment results from Canvas with student demographic information in Banner for you.
Sounds complicated to get this integrated into Canvas?
We STRONGLY recommend you touch base with the Tech Hub before jumping in. The Tech Hub team can support individual programs or faculty with their needs and is also developing training materials to support faculty working on this in the fall. Resource Link  https://facultyhub.chemeketa.edu/
Once you have an overall understanding, it is very straightforward to use Canvas for outcomes assessment. Program and course outcomes are loaded into the software by Tech Hub staff; outcome scoring rubrics are developed by academic areas; rubrics are applied to one or more graded or non-graded student activity. As each instructor uses these rubrics to document students' level of proficiency, the results are stored within Canvas. Individual results can be reviewed by instructors within their course shells. Collective program-wide results can be reviewed by academic areas.
Program-Level Assessment in Canvas
There are three options academic areas can choose when integrating program-level assessment in Canvas.
Student assessment should begin no later than winter term (or the next term that course is taught).
Full Standardized
An academic area designs a graded activity (test or assignment) and a scoring rubric tied to relevant outcomes. Individual faculty members pull the activity into their course shell. As the instructor scores the activity, the assessment results are automatically captured for future retrieval and analysis. This option will generate the most consistent results for discussion, and is the easiest option for individual faculty. It can be especially beneficial if the course is taught by multiple faculty.
Partially Standardized
An academic area designs a scoring rubric tied to relevant outcomes. Individual faculty members pull the rubric into a course shell where they apply it to one or more activities they have developed. Academic areas that want to use the same rubric for assessments in multiple courses and assignments may find this to be the most effective option.
Fully Customized
Individual faculty members pull pre-loaded program outcome(s) into a course shell, create an outcomes assessment rubric and an activity. This option may work for some individual programs with special situations, but is not recommended for broad use because the variability may not yield valid results. This also places the largest workload on individual faculty.