Student Learning Outcomes Assessment
The Center for Academic Innovation is pleased to support programs as they develop and implement their program learning outcomes assessments. During Fall term, our focus is on providing training for integrating program-level assessment into Canvas. Going forward, in collaboration with the Learning Outcomes Assessment Committee, we'll be offering workshops and training to support assessment revision, data analysis, and curriculum and instruction review. 
Dedicated training for integrating learning outcomes assessment into Canvas is scheduled for the following days and times:
Friday, Nov. 6               9:00 to 10:00 am
Tuesday, Nov. 10         3:30 to 4:30 pm
Monday, Nov 16          2:00 to 3:00 pm
Thursday, Dec 3          1:30 to 2:30 pm
Friday, Dec 11              1:00 to 2:00 pm
Details will be available on our Training Events page.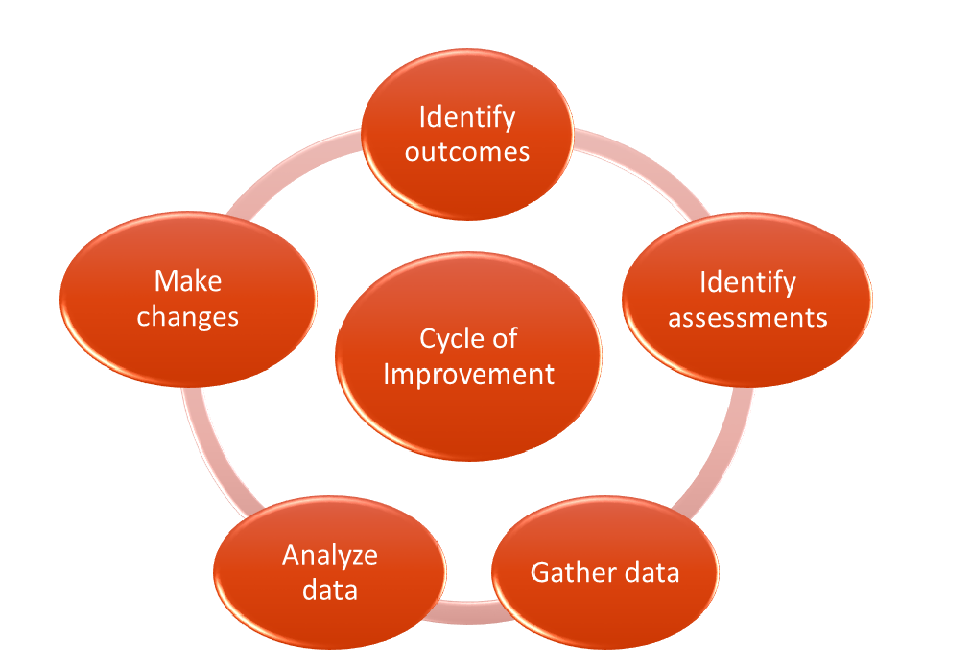 Program-Level Assessment in Canvas
The primary goal for academic areas this fall is to integrate program-level assessment in Canvas. There are three options academic areas can choose when pursing integration, although for some programs a wholly external assessment will need to be accommodated. 
Fully Assembled
An academic area designs a graded activity (test or assignment) and a scoring rubric tied to relevant outcomes. Individual faculty members pull the activity into their course shell. As the instructor scores the activity, the assessment results are automatically captured for future retrieval and analysis. This option will generate the most consistent results for discussion, and is the easiest option for individual faculty. It can be especially beneficial if the course is taught by multiple faculty.
Some Assembly Required
An academic area designs a scoring rubric tied to relevant outcomes. Individual faculty members pull the rubric into a course shell where they apply it to one or more activities they have developed. Academic areas that want to use the same rubric for assessments in multiple courses and assignments may find this to be the most effective option.
Fully Manual
Individual faculty members pull pre-loaded program outcome(s) into a course shell, create an outcomes assessment rubric and an activity. This option may work for some individual programs with special situations, but is not recommended for broad use because the variability may not yield valid results. This also places the largest workload on individual faculty.
External Assessment
A few select programs may need to coordinate with Academic Effectiveness to collect external outcomes assessment data.
An external assessment is any type of evaluation that occurs outside of a normal class or lab environment. These are generally certification exams that are nationally or regionally normed and scored.
In some cases, faculty may use Canvas to manually enter grades and assess outcomes in Canvas.