We want to recognize the following instructors who have dedicated time and effort to improving their instructional practice in partnership with the Center for Academic Innovation. These faculty members worked to meet student needs either through improving the accessibility of their digital materials or revising elements of their courses to improve student achievement based on Universal Design for Learning principles.
It has been a pleasure to work with these dedicated and engaged instructors.
Universal Design for Learning Certification
Congratulations to Ann Raymon, Lia Myers, Amanda Knopf Rauhauser, Adrienne Beebe and Jean Mittlestaedt who completed the Center for Academic Innovation's Universal Design for Learning (UDL) certification. These instructors participated in all five UDL workshops and then engaged in a deliberate, reflective practice of examining instructional "pinch points" in their courses, deploying a solution based on UDL principles, gathering and analyzing student data, and drawing conclusions about how to continuously improve their course. Check out their capstone projects.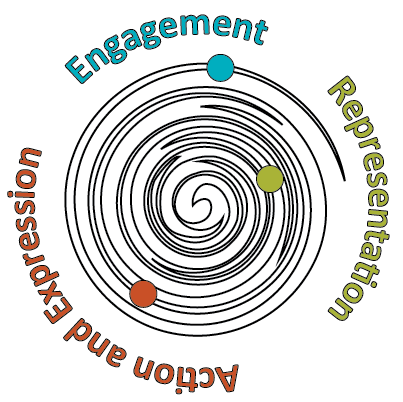 Accessibility Challenge
These faculty members committed to improving the accessibility of their course materials and developed new skills and knowledge that will serve all their students going forward: Karie Beavert, Alexis Butzner, Judy Cervetto-Hedberg, Kim Colantino, Reina Daugherty, Michele  Dishong-McCormack, Katie Dwyer, Sheryl Garrison, Heather Goldblatt, Tammy Jabin, Robyn MacKillip, Jean Mittlestaedt, Lia Myers, Teresa Prange, Ann Raymon, Lora Redwine, Laura Scott, Robert Surton, Blanca Torees De Hawkins, and Lana Tuss.