Syllabus Templates, Samples and Checklist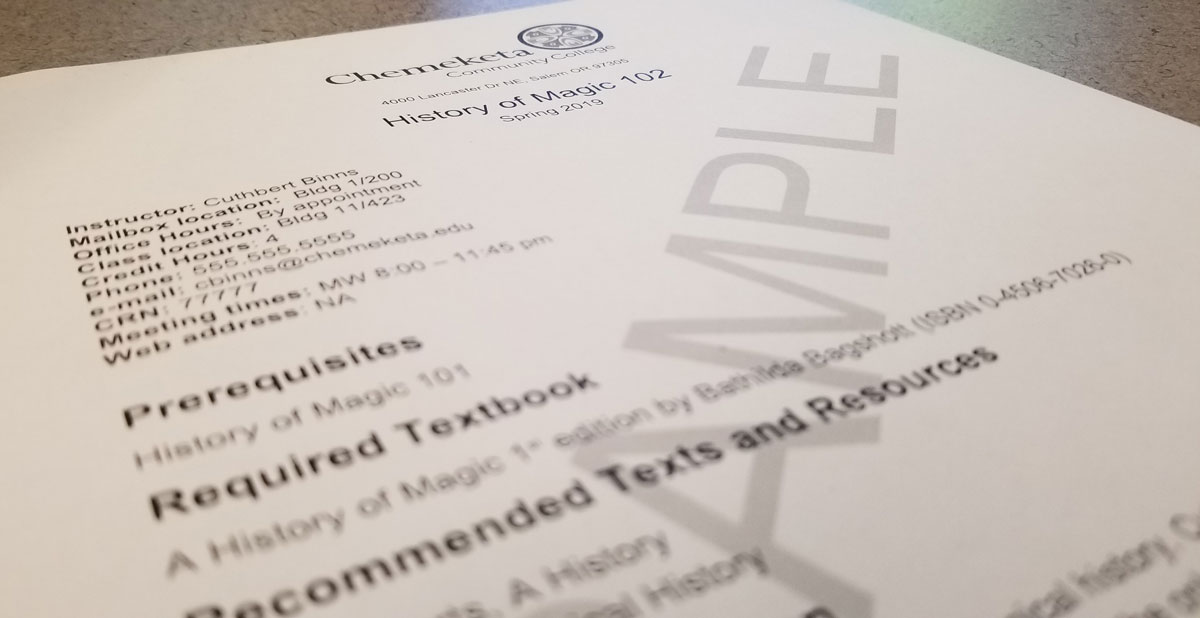 Syllabus Checklist
The syllabus checklist includes all of the items that are required in your syllabus, as well as recommended and optional items.
Syllabus Templates and Samples
Face to Face Classes
Hybrid Classes
Online Classes
Disclosure Statement for Recording Synchronous Instruction
Instructors should include the Disclosure Statement for Recording during Synchronous Instruction in their course syllabi.
With the switch to remote instruction in the spring of 2020 and the use of video conferencing for class meetings, syllabi need to include a disclosure statement alerting students to their right to not have their image, voice, questions or comments recorded.
Below is a sample disclosure statement to include in any syllabus for a course that will include recordings of remote class meetings:
I will be recording our class sessions and making the recording available on our course site on eLearn. This will be both an audio and a visual recording.

This means:

if you participate with your video on or use a profile picture, you are agreeing to have your video and/or image recorded.
if you participate by speaking, you are agreeing to have your voice recorded.
if you participate by making comments in the chat feature, you are agreeing to have your name and comments recorded.

If you do not want your profile or video image recorded, turn off your video and remove your profile image. If you do not want your voice recorded, mute your microphone. If you do not want your name and comment(s) recorded, do not use the chat feature.

If you are unable to communicate with me during the class meeting due to your wish not to be recorded, please contact me to make other arrangements.
Dashboard
Many employee resources are behind a login in the employee dashboard.  To access dashboard, go to dashboard.chemeketa.edu or click the button below.  You'll need your Chemeketa network username and password to log in, which may be different from your gmail and other logins.
If you need assistance with your login information, please contact the IT Help Desk at 503.399.7899 or in building 9, room 129 on the Salem Campus.