Syllabus Templates, Samples and Checklist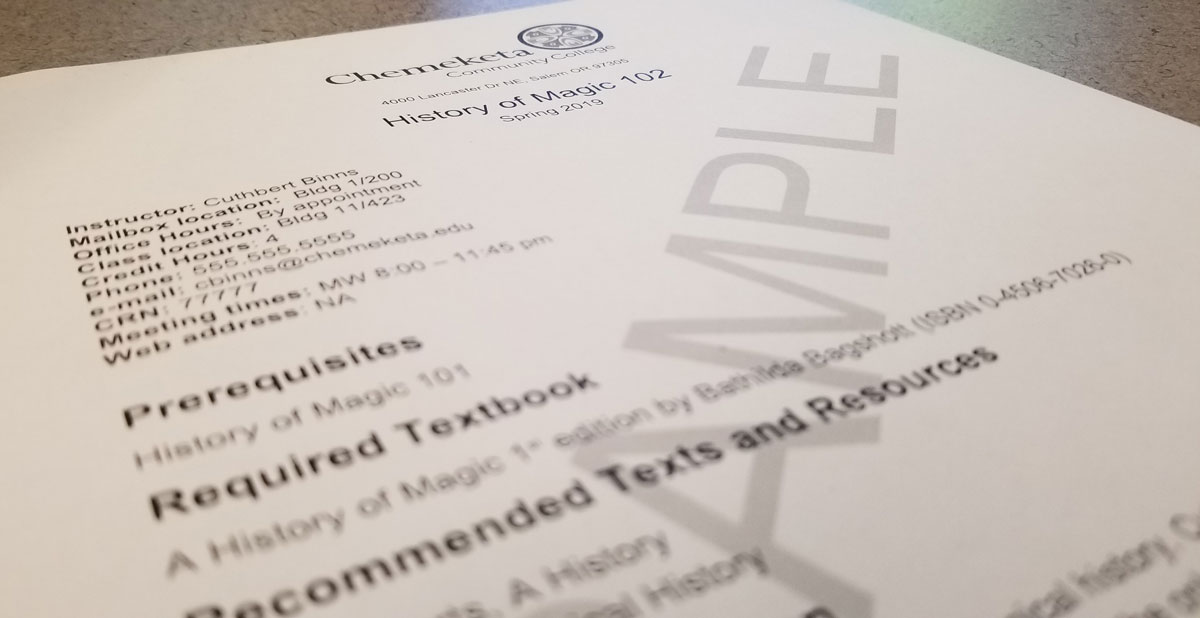 Syllabus Checklist
The syllabus checklist includes all of the items that are required in your syllabus, as well as recommended and optional items.
Syllabus Templates and Samples
Face to Face Classes
Hybrid Classes
Online Classes
Dashboard
Many employee resources are behind a login in the employee dashboard.  To access dashboard, go to dashboard.chemeketa.edu or click the button below.  You'll need your Chemeketa network username and password to log in, which may be different from your gmail and other logins.
If you need assistance with your login information, please contact the IT Help Desk at 503.399.7899 or in building 9, room 129 on the Salem Campus.