Dashboard
Many employee resources are behind a login in the employee dashboard.  To access dashboard, go to dashboard.chemeketa.edu or click the button below.  You'll need your Chemeketa network username and password to log in, which may be different from your gmail and other logins.
If you need assistance with your login information, please contact the IT Help Desk at 503.399.7899 or in building 9, room 129 on the Salem Campus.
Tech Hub Website
The old Tech Hub website also has a lot of resources to help you as Faculty of Chemeketa.  Over the course of the next year, we'll be moving over resources from the Tech Hub website to this website.  In the mean time, you might want to take a look at what's still available over there.
Join us at the Tech Fair this fall and take a trip Back to the Future. We have some fun things planned for this event so be sure to save the date! Date: Wed, Sept. 11th - 1:30 to 3:30 pm Location: Bldg 9, 1st Floor Salem Campus The Academic Technology Fair celebrates...
read more
This year the Center for Academic Innovation (CAI), completed several faculty surveys. We instituted blast surveys as a way to capture quick information about some of our current tools and resources, along with a comprehensive Faculty Needs Assessment (FNA) to assess...
read more
Podcast: Hub Talk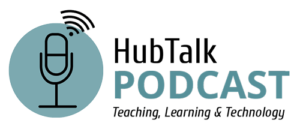 Hub Talk is a Ed Tech podcast hosted by the Center for Academic Innovation at Chemeketa Community College. Conversations touch on accessibility, emerging technology, pedagogy, and other topics relevant to teaching and learning.